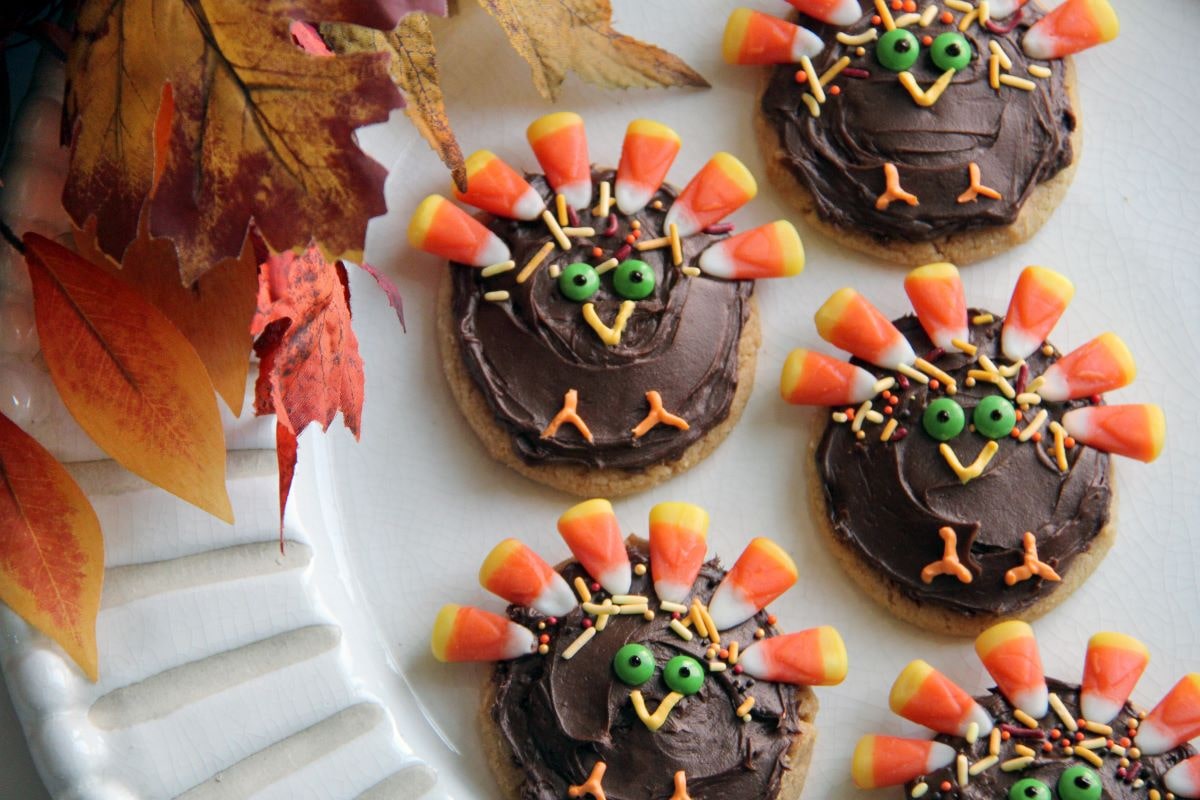 Peanut Butter Turkey Cookies
Think out of the box when it comes to desserts this holiday season. After all, Thanksgiving is about a lot more than just pie. If you like to have a lot of choices on your dessert table when you have people coming over, a table full of cookies never disappoints. Especially when it features these adorable, tasty Peanut Butter Turkey Cookies!
Peanut Butter Turkey Cookies have a rich, peanut butter cookie base and are topped with candies and frosting that transform our sweet, simple cookies into a bunch of little turkeys. They're easy enough to make with the kids and tasty enough to keep the whole family satisfied. Be sure to get one while you can because Thanksgiving guests are sure to gobble up these turkeys in no time at all.
Servings: 40 Peanut Butter Turkey Cookies
Preheat the oven to 325°F. Break and place cookie dough cubes 2″ apart on greased baking sheet.
Bake 13-17 minutes or until golden brown. Remove from cookie sheet and transfer to cooling racks. Let cool completely.
Once cool, frost and decorate the cookies! We recommend you do this one cookie at a time to avoid the frosting hardening before you complete the decoration.
First, spread on the chocolate frosting. Then add the candy corn to the top of the cookie to make the feathers. Pipe on the yellow icing to make the beak and use the orange icing to make the feet. Next, add on the mini chocolate candies to form the eyes then pipe a dot in the center of each eye using the black icing. To give your turkeys an even more festive fall look, add sprinkles between the eyes and the candy corn.
Store Peanut Butter Turkey Cookies in an airtight container until you are ready to serve. They're a delicious treat to bring to a classroom party or a wonderful kid-friendly activity to keep the little ones busy while you finish preparing your Thanksgiving feast.