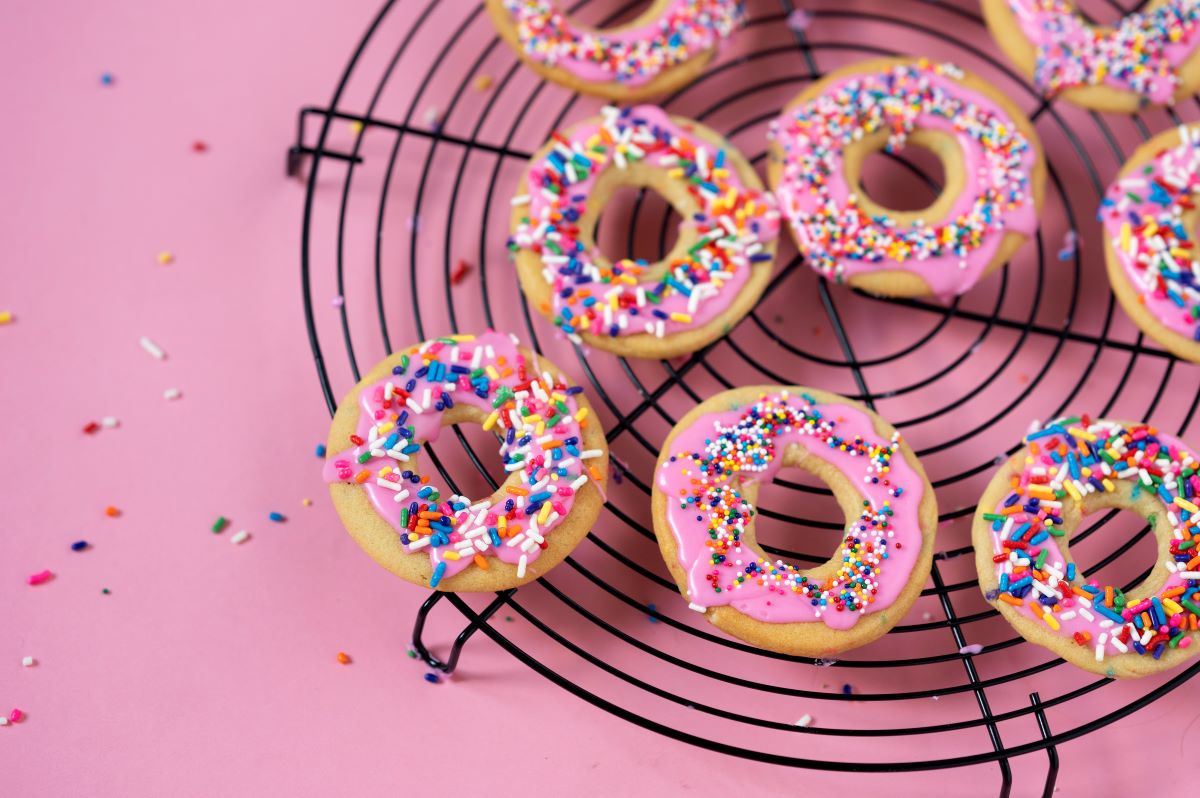 Get ready to add a burst of color and flavor to your cookie jar with this Confetti Donut Cookie recipe! These adorable cookies are made with Wooden Spoon® Confetti Cookie Dough and are decorated to look like frosted donuts, creating a bright and whimsical treat that is perfect for a special occasion or to simply brighten up someone's day. With a soft, birthday cake-flavored center and deliciously sweet icing, these cookies will be an instant hit with adults and kids alike. So, let's roll up our sleeves and get baking!
Servings: 40 Confetti Donut Cookies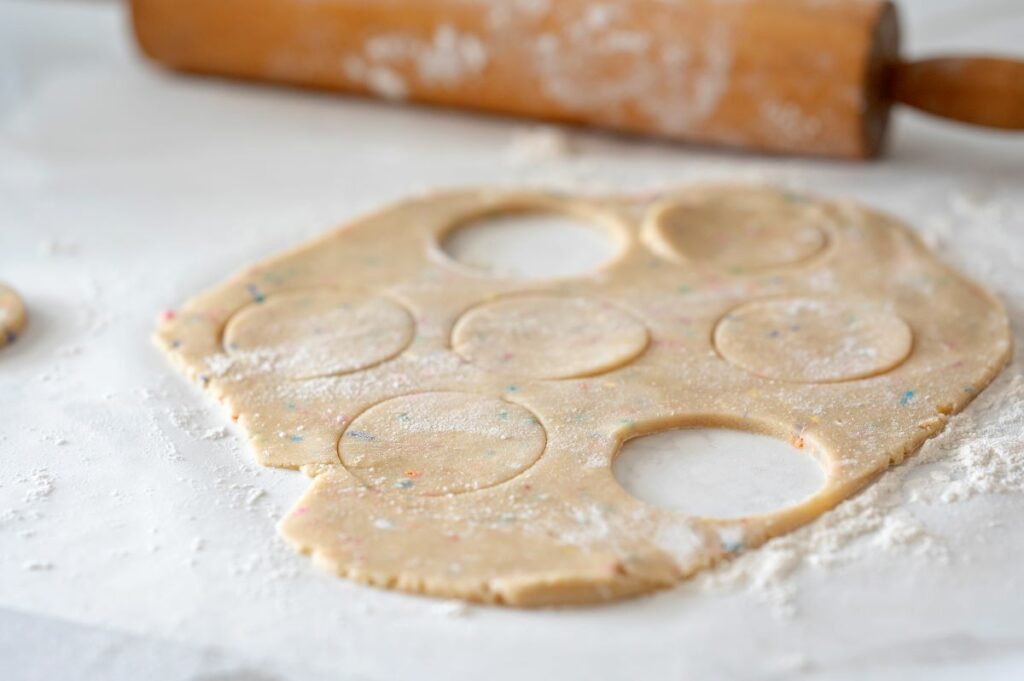 Start by letting the cookie dough thaw until it is pliable. Place the dough block between two sheets of parchment paper and roll it out until is about ¼-inch thick.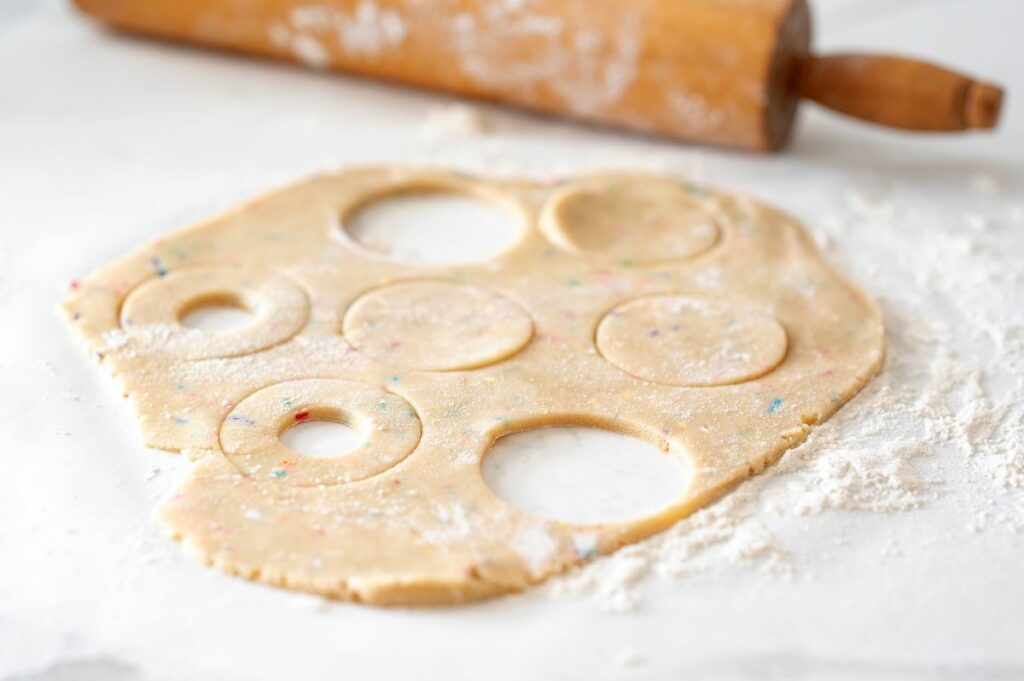 Once rolled out, use a circular cookie cutter to cut out the cookies. For a donut shape, cut a hole in the center of each cookie. The hole should be about 1 ½ inches in diameter.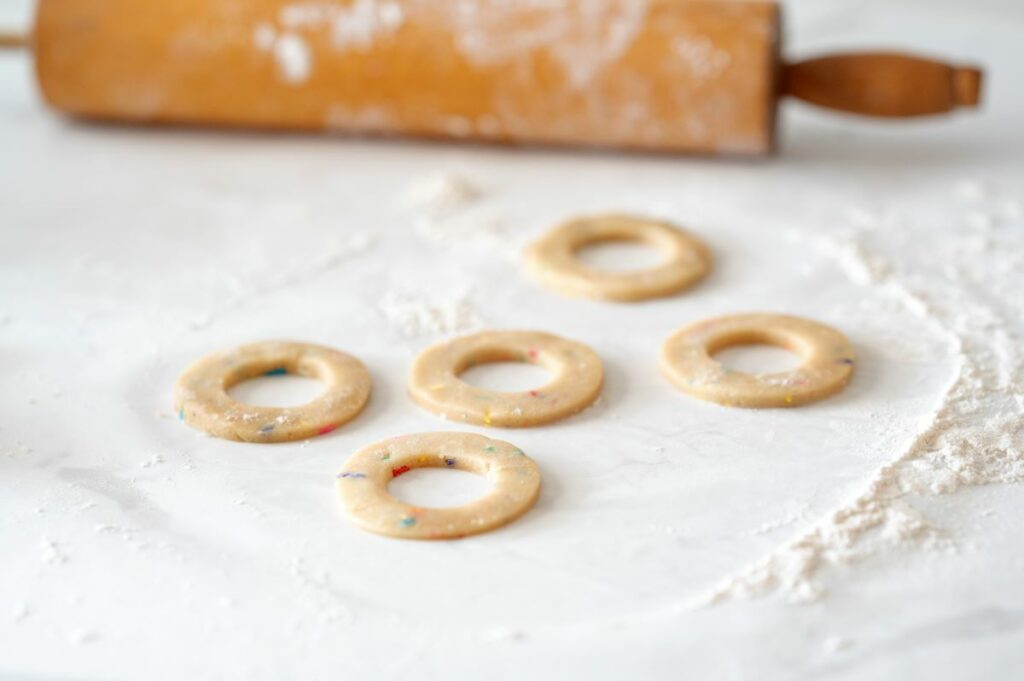 Place the cut-out cookies on a greased baking sheet, leaving space between them.
Preheat your oven to 325°F and bake the cookies for 8-9 minutes or until the bottoms are lightly golden. Remember, they will continue to firm up as they cool.
While the cookies bake, in a mixing bowl, combine the powdered sugar, vanilla extract, food coloring, and 2 tbsp. milk. Mix until smooth, creating a thick and spreadable consistency for the icing. If you want your icing to be a bit thinner, add one more tbsp. of milk and mix.
Scoop the icing into a piping bag fitted with a thin piping tip or use a small Ziploc bag with the corner snipped off.
Pipe a border around each of the cookies with the icing. The border should be wavy and uneven, like the icing on the top of a donut!
Fill the center of each cookie with more icing, creating the appearance of a fully frosted donut.
While the icing is still wet, decorate the cookies with colorful sprinkles. Let the icing finish setting before serving at your next birthday party, picnic, or afternoon get together.
You can store these Confetti Donut Cookies in an airtight container at room temperature for up to three days.