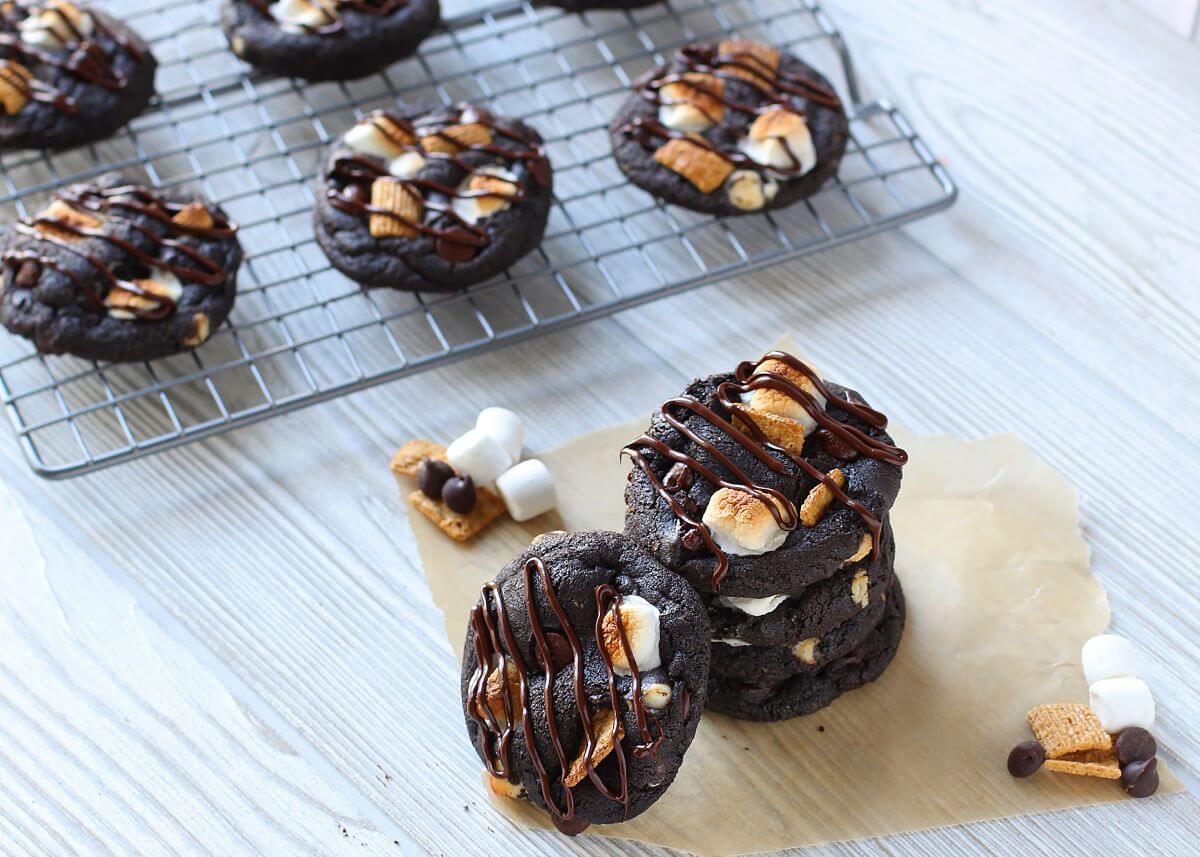 Triple Chocolate S'mores Cookies
Looking for a sweet treat that will keep them coming back for s'more? Our Triple Chocolate S'mores Cookies have a rich chocolate base and are topped with gooey marshmallows, sweet graham cracker pieces, and a chocolate drizzle. It's all your favorite, traditional s'mores flavors rolled up into one delightful cookie. Fun to make and easy to bake, these cookies are sure to please both adults and kids alike.
Servings: 40 Triple Chocolate S'mores Cookies
Preheat oven to 350°F. Line cookie sheets with parchment.
Break apart the cookie dough cubes. Place them on parchment-lined baking sheet and bake for 8 minutes or until the edges are just set. The center should still be soft.
Remove cookies from the oven and top each one with a few marshmallows and graham cracker pieces. Turn the oven to broil. Put the cookies under the broiler until marshmallows start to brown. About 1-2 minutes.
Let cookies cool on tray for 5 minutes. Move to a wire rack to cool completely before icing.
In a microwave-safe bowl, melt the chocolate chips and coconut oil or shortening for 30 seconds. Stir and continue to microwave until the chocolate is completely melted and smooth. Drizzle chocolate over the top of the cookies. Serve and enjoy these ultimate summer cookies around your next campfire.