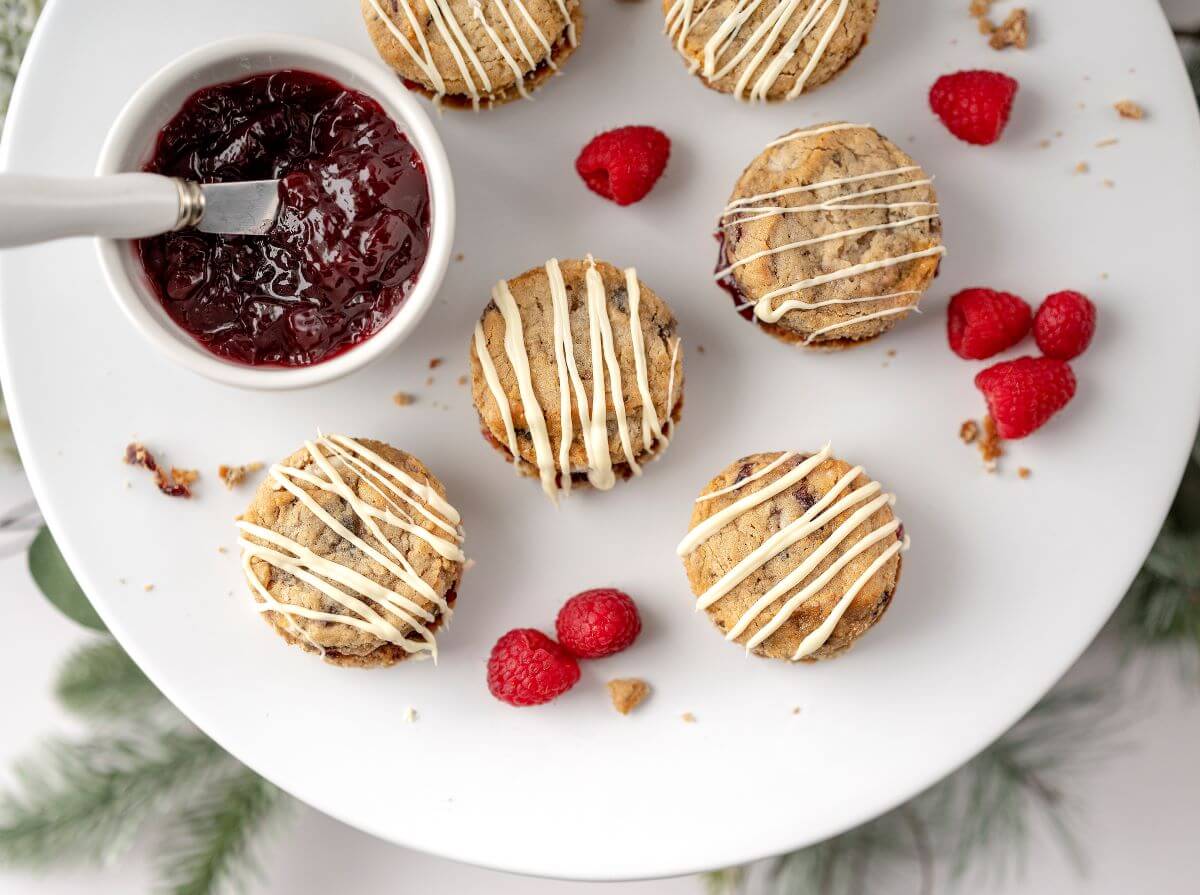 Oatmeal White Chocolate Raspberry Cookie Sandwiches
If you're looking for an extra special treat to celebrate Valentine's Day, try whipping up a batch of these beautiful, flavorful Oatmeal White Chocolate Raspberry Cookie Sandwiches. Loaded with chewy oats, tangy cranberries, tart raspberry jam, and plenty of white chocolate, these cookies have a taste and texture combination that will have you falling in love after just one bite. This year, give a gift from the heart and spread some Valentine's Day cheer when you mix up these easy and delicious cookie sandwiches for family and friends.
Servings: 20 Oatmeal White Chocolate Raspberry Cookie Sandwiches
Preheat the oven to 325°F. Break and place cookie dough cubes 2" apart on greased baking sheet.
Bake 13-17 minutes or until golden brown. Remove from cookie sheets and transfer to cooling racks.
While the cookies are cooling, use a biscuit cutter to make the cookies into perfect circles. Then, allow cookies to finish cooling completely.
Scoop jam onto the bottom of one cookie. Then take another cookie, this one should have no jam, and press the two together gently. Be careful not to press too hard or jam will spill out from the edges.
Break up the white baking chocolate into squares and melt in the microwave. Stir every 30 seconds until completely melted. Allow to cool for about 5 minutes then place in a piping bag. Drizzle the white chocolate on the tops of the cookie sandwiches.
Once the chocolate has dried, store them in a tightly covered container in the refrigerator. Leave them out at room temperature for about 20 minutes before serving. Oatmeal White Chocolate Raspberry Cookie Sandwiches are the perfect choice for seasonal cookie swaps, bake sales, or your upcoming Valentine's Day party.