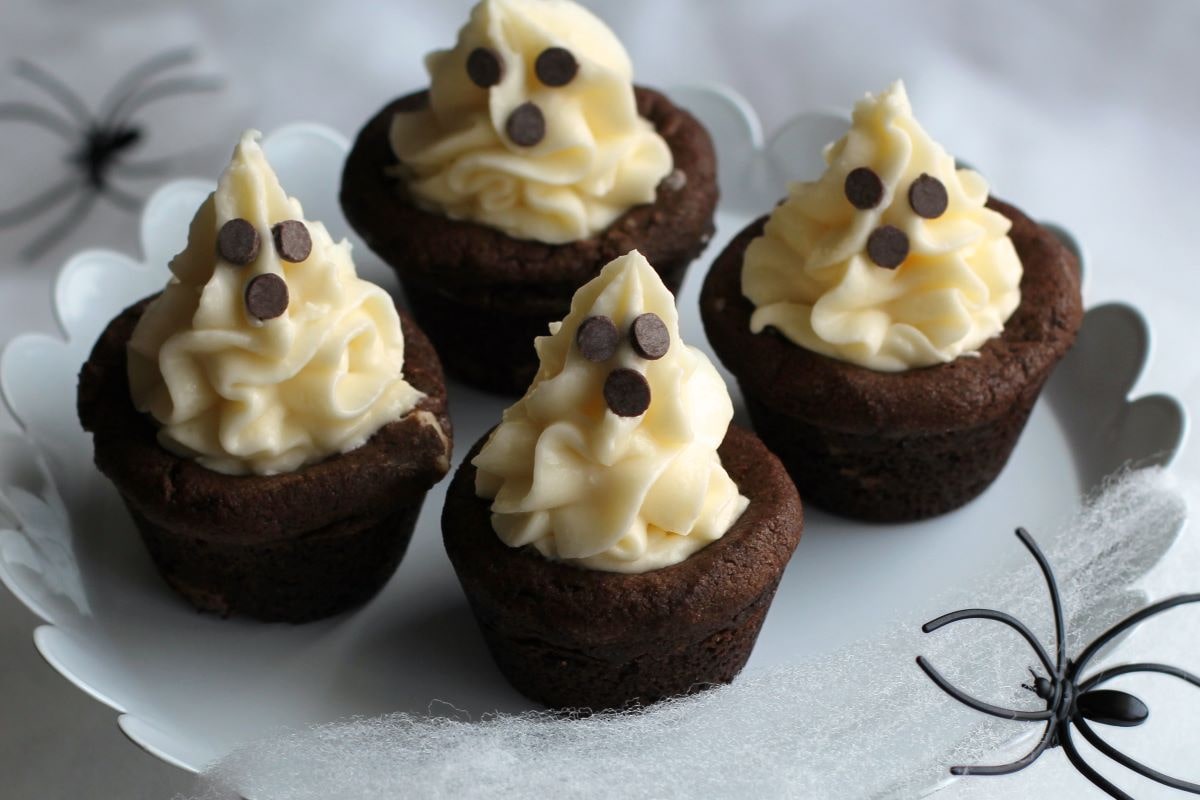 Chocolate Ghost Cookie Cups
If you can't decide between serving up a trick or a treat this Halloween, then we've got just the thing for you. Spooky and sweet, these adorable Chocolate Ghost Cookie Cups check off all your Halloween dessert requirements. The cookie base is loaded with chocolate flavor and is filled with a simple, four-ingredient cream cheese frosting. Add a few mini chocolate chips for the eyes, and you'll have a frightfully easy and fun dessert to serve at your next monster bash.
Servings: 40 Chocolate Ghost Cookie Cups
Start with the cookie cups. Preheat the oven to 325°F. Spray the mini muffin tin with cooking spray. Place 1 cube of cookie dough in each muffin cup. Bake 13-17 minutes or until golden brown.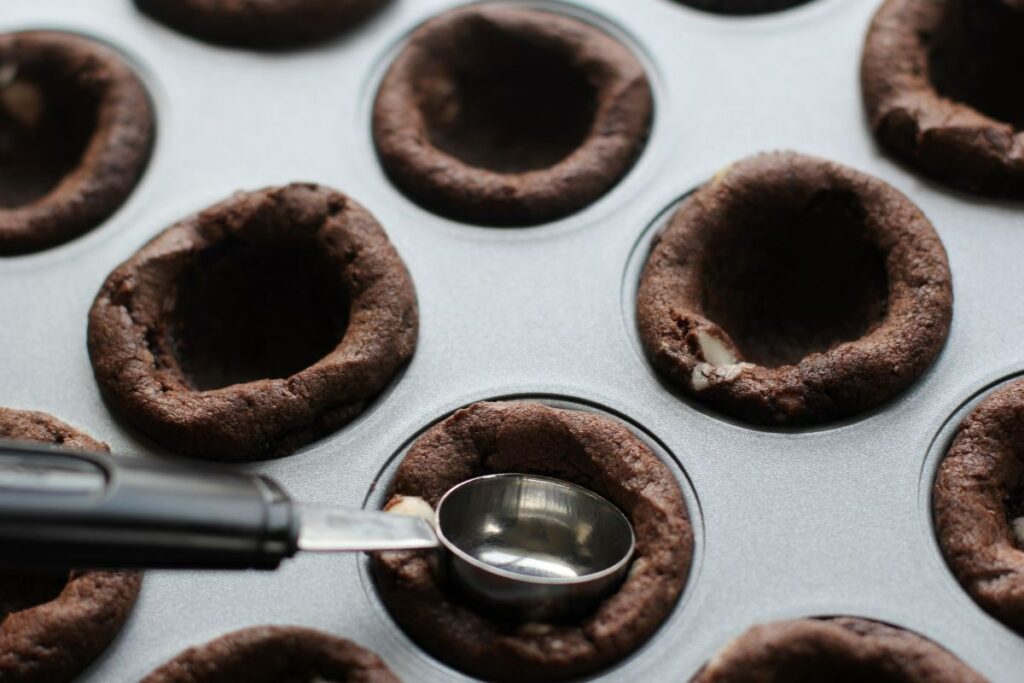 Remove from the oven and gently press a small melon baller into the middle of each cookie cup. This creates the indent for the frosting.
Let the cookie cups cool in the pan for 10 minutes. Then transfer to a cooling rack to let them cool completely.
While the cookie cups finish cooling, make the cream cheese frosting. Start by beating the butter and cream cheese together at medium speed until the mixture is light and fluffy.
Mix in the vanilla and continue to beat.
Once all the ingredients have been completely incorporated, turn the mixture down to low speed and gradually add in the powdered sugar. Once all the powdered sugar has been added, turn the mixer to high speed and mix for about 2-3 minutes until light and fluffy.
Use a pastry bag and piping tip to fill the cookie cups with frosting. Finish by using mini chocolate chips to create the ghosts' faces.
Store Chocolate Ghost Cookie Cups in the refrigerator until ready to serve. They're perfect if you need a last-minute dessert for your upcoming Halloween party and guarantee you'll have a ghoulishly good time.