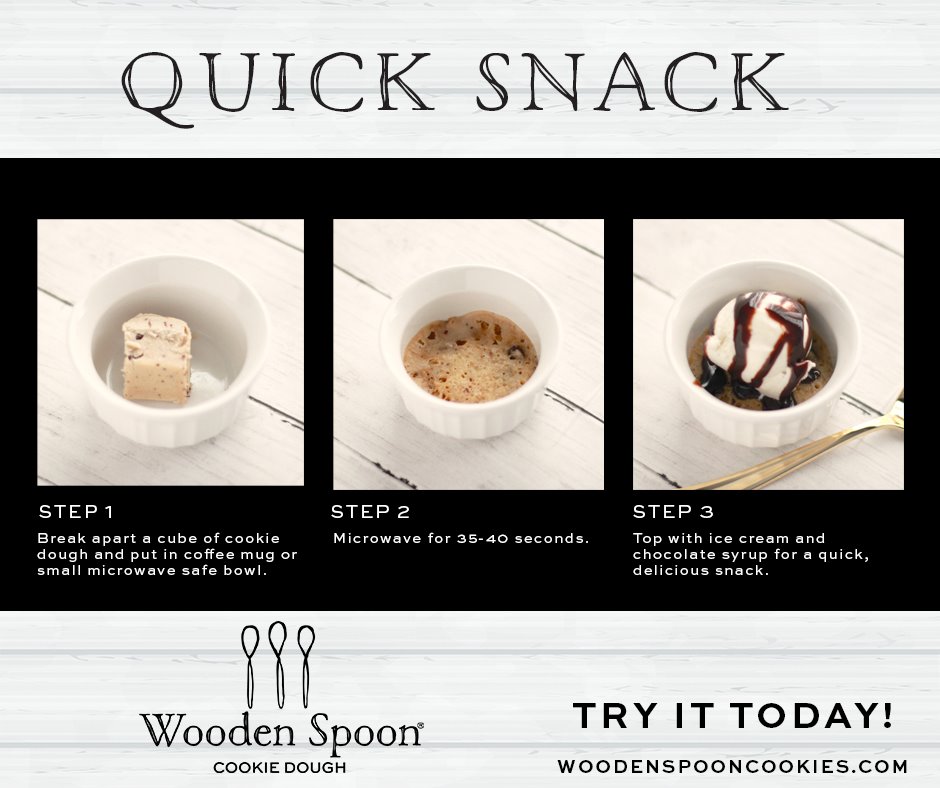 Chocolate Chip Cookie in a Cup
We love coming up with more ways to use our cookies. If you're looking for a quick, delicious recipe for snack time, give our Chocolate Chip Cookie in a Cup recipe a try! It's just the thing for when you're craving a cookie but don't want to make a whole batch. Add your favorite toppings to make this afternoon snack even "sweet".
Break apart a cube of cookie dough and put in coffee mug or small microwave-safe bowl.
Microwave for 35-40 seconds.
Top with ice cream and chocolate syrup. Add any other desired toppings. Enjoy a quick, delicious snack!