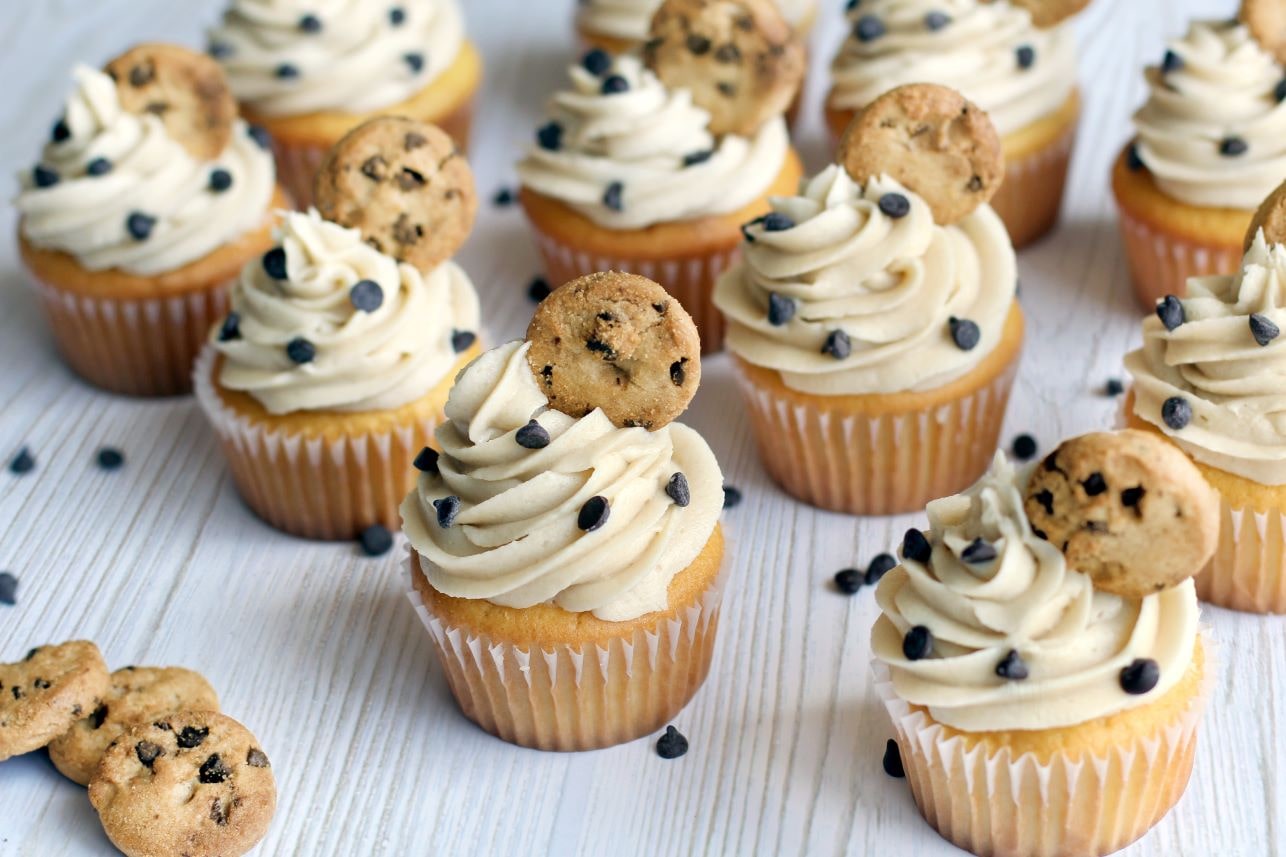 Cookie Dough Cupcakes with Cookie Dough Frosting
Who says you have to choose between cakes and cookies? You can enjoy both of your favorite desserts when you bake these Chocolate Chip Cookie Dough Cupcakes. Stuffed with chocolate chip cookie dough and topped with a sweet cookie dough frosting, these cupcakes can cure any sweet tooth. Just don't forget to add the extra chocolate chips on top for an even sweeter dessert experience.
Servings: 24 Cookie Dough Cupcakes
Cupcakes:
1 pkg. Wooden Spoon® Chocolate Chip Cookie Dough
1 box yellow cake mix, plus any ingredients listed on the box
Frosting:
1 1/2 c. butter, room temperature
3/4 c. brown sugar
3 1/2 c. all-purpose flour (see note below)
3/4 tsp. salt
3 tbsp. milk
2 1/2 tsp. vanilla extract
Decorations:
Mini chocolate chips
Mini chocolate chip cookies
Note: If you have concerns about raw (uncooked) flour in the frosting, you can cook the flour first. Spread the flour onto a baking sheet in an even layer and place in 350°F oven for 5-7 minutes. Watch closely, so it doesn't burn. Allow to cool completely before using in the recipe.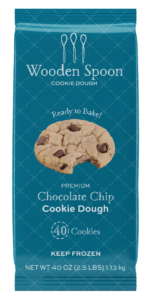 Start with the cupcake batter. Preheat the oven to 325°F and line 24 muffin cups with paper liners.
Thaw Wooden Spoon® Chocolate Chip Cookie Dough for 5-10 minutes. Break apart 12 cubes from the cookie dough brick. Cut each of the 12 cubes in half and form into tablespoon-sized balls. Set aside.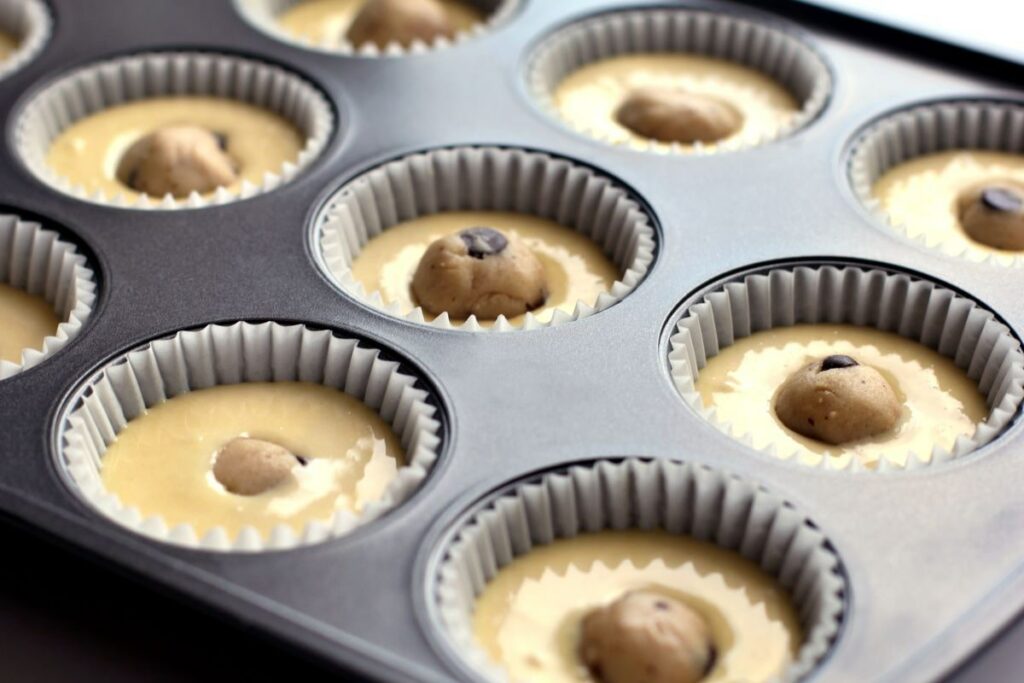 Make yellow cake mix according to package directions. Spoon cake batter into the prepared cupcake liners, filling each 2/3 full. Place cookie dough ball in the center of each cupcake liner.
Bake until toothpick can be inserted into the cake portion of the cupcake and come out clean. About 25 minutes. Cool in pan for 20 minutes before removing to cool completely on wire rack.
Make the cookie dough frosting. Beat butter and brown sugar with the paddle attachment of your mixed on high speed until creamy and fluffy.
Mix in powdered sugar and beat until smooth. Then mix in flour and salt. Finally, mix in the milk and vanilla extract until the frosting is smooth and all ingredients are well combined.
Frost cupcakes using a pastry bag and 1M tip. Decorate with mini chocolate chips and a mini cookie for a dessert that is sure to "wow" them at any birthday, baby shower, or graduation.