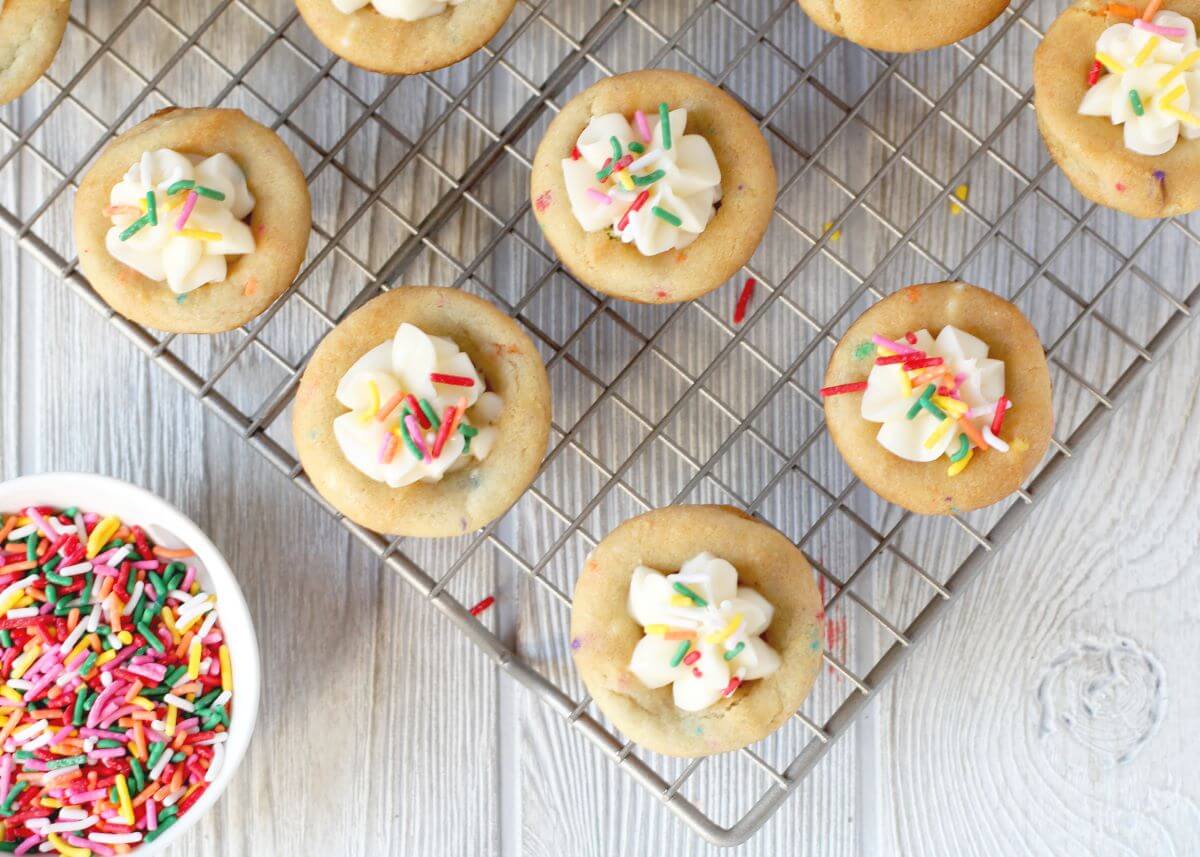 Birthday Cheesecake Cookie Cups
Sometimes birthdays need cake and cookies. If you're looking to expand your party dessert options, our Birthday Cheesecake Cookie Cups are as fun to make as they are to eat. They start with a birthday-cake-flavored cookie base and are filled with a three-ingredient, fluffy, no-bake cheesecake filling. Finish them off with colorful sprinkles for an easy and delicious mini dessert that is guaranteed to be the hit of the party.   
Servings: 40 Birthday Cheesecake Cookie Cups
Preheat oven to 325°F. Spray mini muffin cup tins with cooking spray. Place 1 cube of cookie dough in each muffin cup. Bake 13-17 minutes or until golden brown.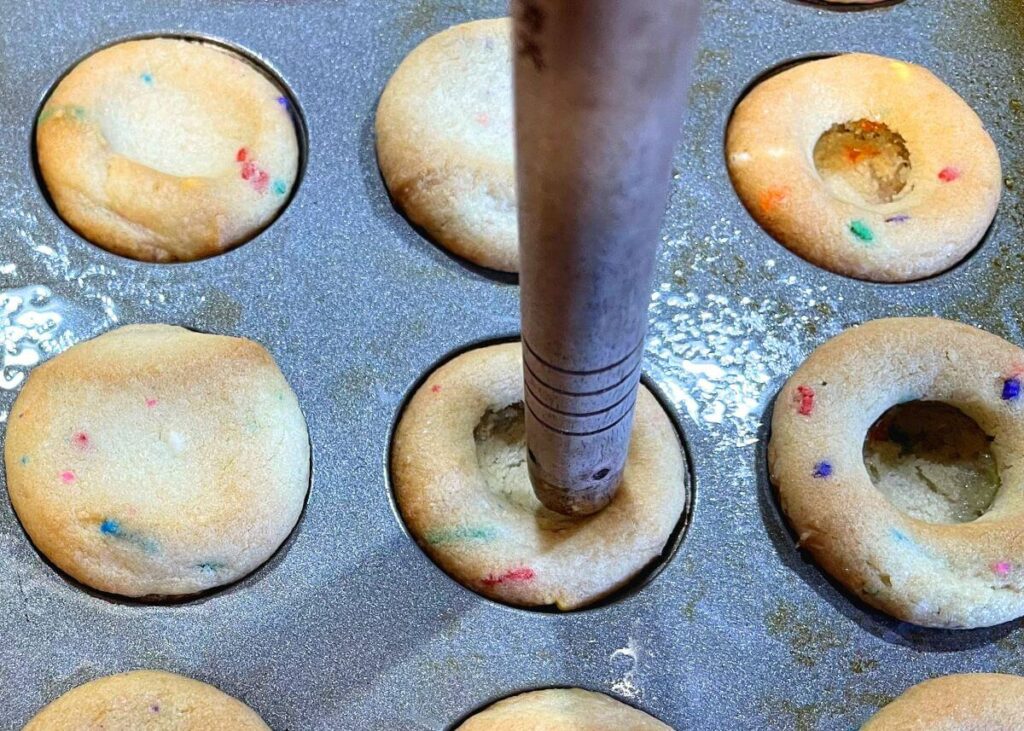 Remove from the oven and carefully press the end of a wooden spoon into the center of each cookie cup, making a 1-inch-wide indent. Let them finish cooling completely in the pan. About 20 minutes.
In a large bowl, beat together the cream cheese, powdered sugar, and vanilla with an electric mixer at medium speed until smooth.
Carefully, remove the cookie cups from the pan. Pipe or spoon the cheesecake filling into the center of each cup. Top with your favorite sprinkles. Enjoy at your next office birthday party or classroom celebration.