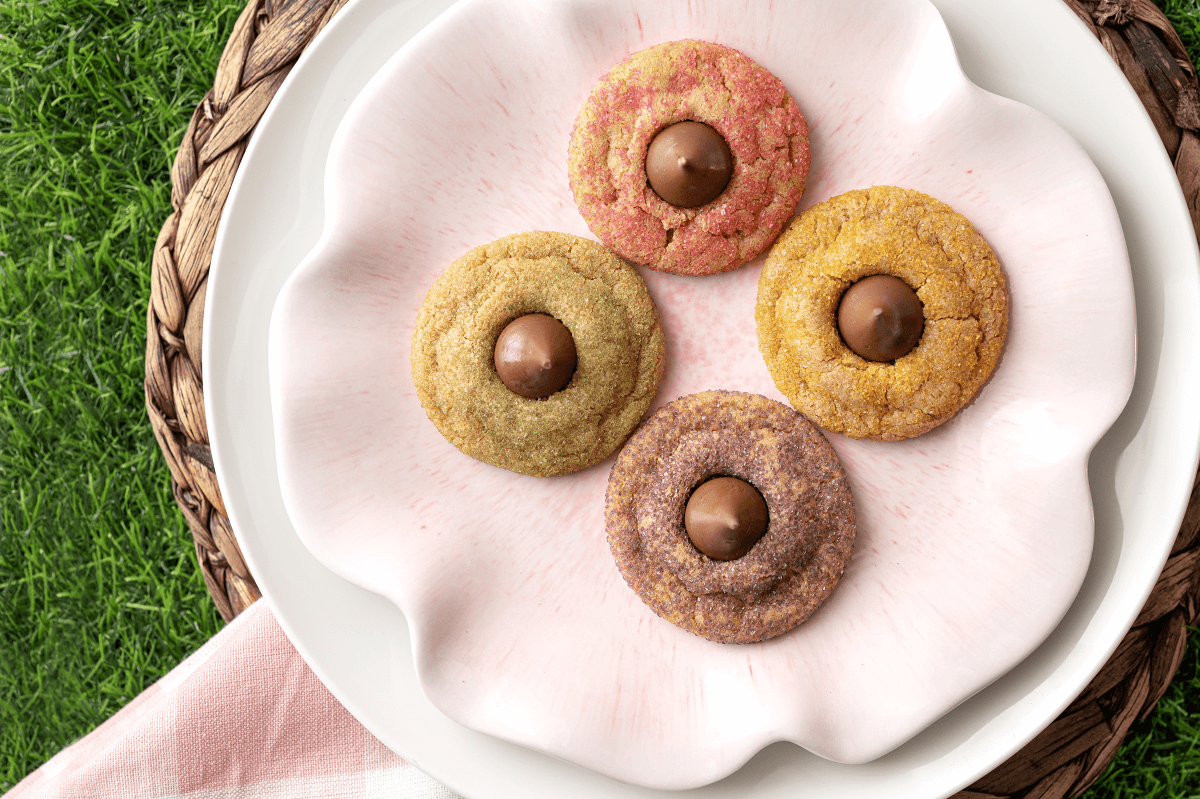 Are you looking for another fun, Easter activity for your family to do after they're done decorating eggs? Consider planning an afternoon of decorating delicious cookies as well! These Easter Blossom Cookies are a colorful twist on the classic blossom cookie. They still have the soft, chewy peanut butter cookie base and chocolate kiss that you know and love. The difference? Each one has been rolled in colorful sugar crystals, making them perfect of the upcoming Easter season. All you need is three ingredients, and you'll have the most beautiful Easter Blossom Cookies to enjoy at your holiday brunch or, maybe, just to celebrate spring!
Servings: 40 Easter Blossom Cookies
Preheat the oven to 325°F. Remove the wrappers from the candies and set them aside.
Break apart thawed cookie dough cubes and shape into balls.
Roll the cookie dough balls in the different colored sugar crystals. Then, place on greased baking sheet 2" apart.
Bake 13-17 minutes or until cookies are set. Remove from the oven and let them sit for 2 minutes on the baking sheet.
Press a chocolate kiss into the center of each cookie. Remove the cookies from the baking sheet and place on a wire rack to finish cooling completely.
Easter Cookie Blossoms can be stored in an airtight container at room temperature for up to one week, so you don't need to rush to have them prepared before the weekend festivities. Enjoy the beautiful, pastel shades and light, sweet flavor of these cookies with family during your Easter get together or any of your other upcoming spring events.