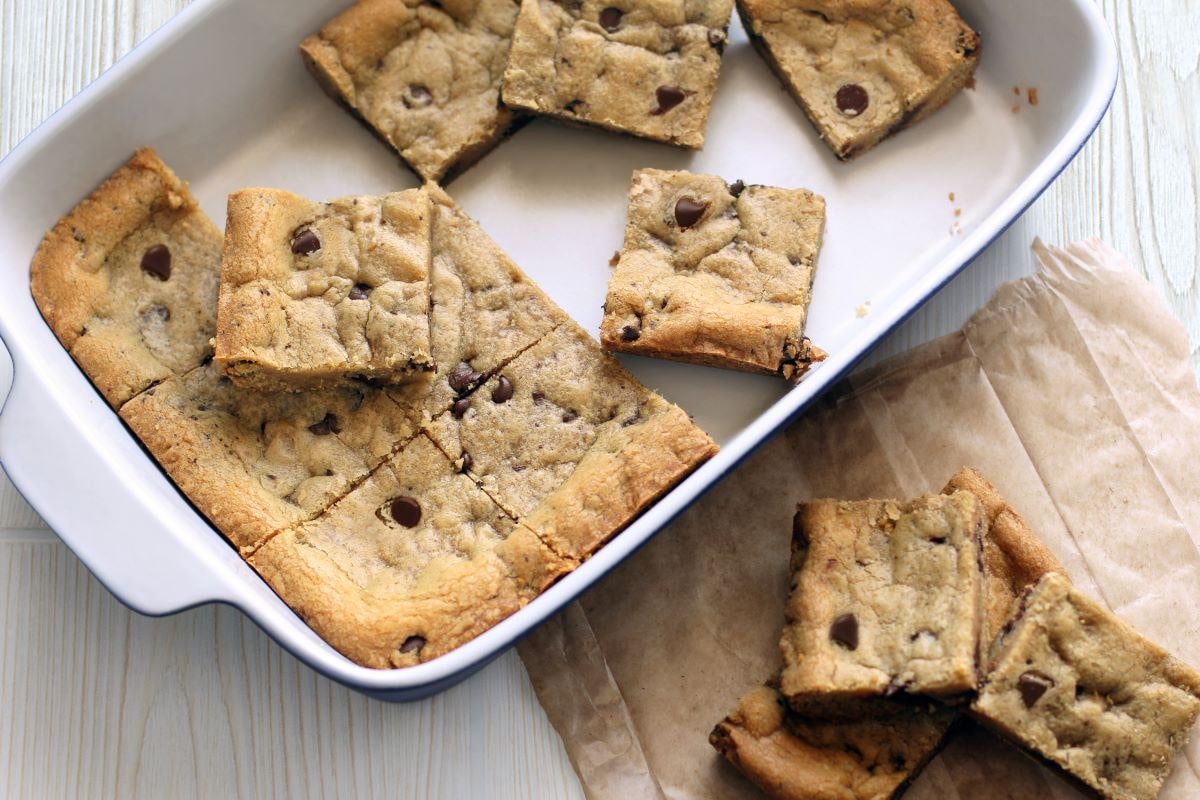 Chocolate Chip Cookie Bars
At Wooden Spoon® Cookie Dough, we love a classic dessert, and it doesn't get more classic than Chocolate Chip Cookie Bars. Super easy to make and incredibly delicious, these bars require no mixing, no extra ingredients, and very little clean up. It's a simple treat that can be enjoyed by just about anyone because it has something for everyone!
It doesn't matter if you like your cookies crunchy or if you prefer them to melt in your mouth because these Chocolate Chip Cookie Bars have it all. The edges are crisp and browned for those who like a crust, and the center is full of gooey, chocolatey goodness. It's the best of both worlds coming together to form a bar that is 100% irresistible.
Servings: 12 Chocolate Chip Cookie Bars
Preheat oven to 325°F. Spray a 13 x 9-inch baking pan with cooking spray.
Thaw cookie dough brick until pliable. We recommend putting it in the fridge overnight. Or cut the brick in half and let thaw at room temperature for a few hours.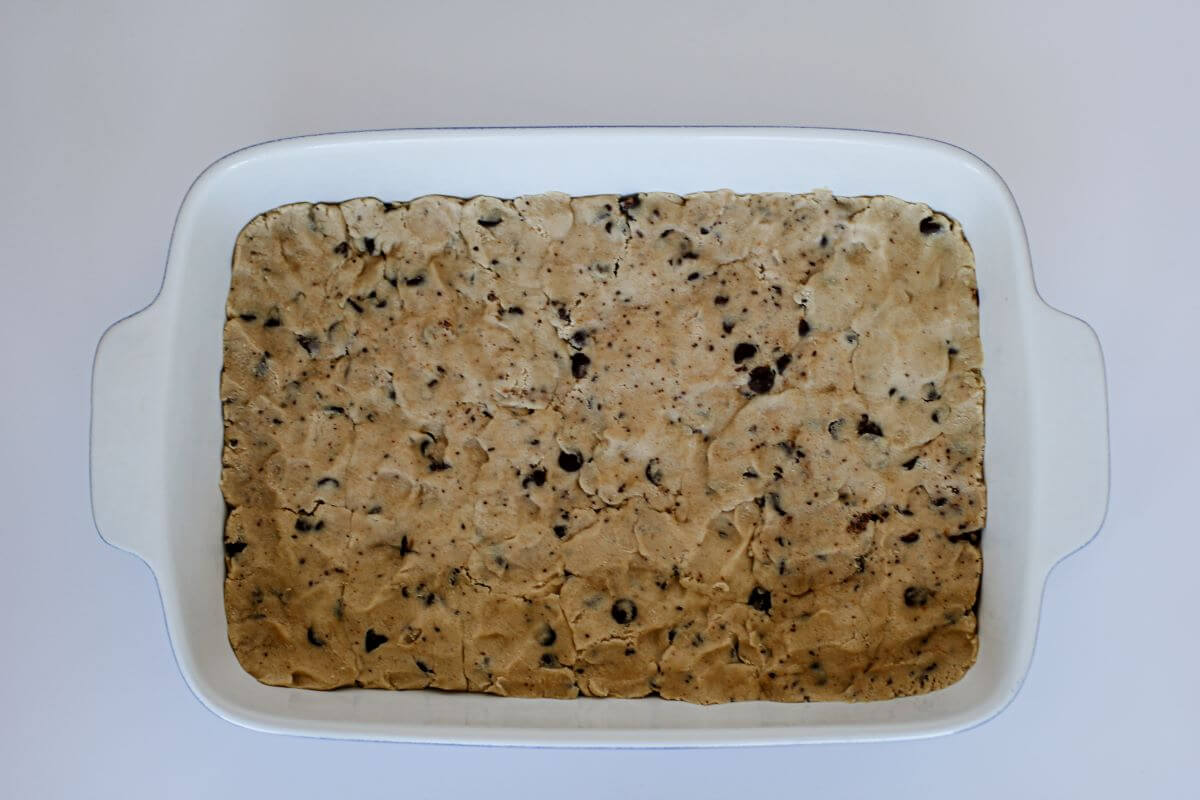 Place the brick in your pan and use your fingertips to gently spread out the cookie dough until it covers the bottom of the pan.
Bake for 25 minutes or until you can insert a toothpick in the center and have it come out clean. Edges should be golden brown.
Allow to cool completely. Finish by cutting into bars and enjoy at your next family potluck or for a relaxing afternoon treat! Store them in the fridge until the next time your sweet tooth has a craving.